A first dissemination meeting was held on October 26, 2022 in Lusaka, Zambia. Just under 100 people attended the meeting, including members of the Ministry of Health, CDC, Ethics Committee, CIDRZ, ICAP, PCOE, , NGOs and health center professionals. A video conference was organized for those who could not be physically present.
On November 21, 2022 the Burkina Faso results of PROMISE-EPI study were presented in Ouagadougou during the national Scientific Days organized by ANRS-MIE. National stakeholders, patient representatives and national researchers working on women's and children's health were present. The French researchers, unable to travel to the country for security reasons, were able to follow the meeting remotely.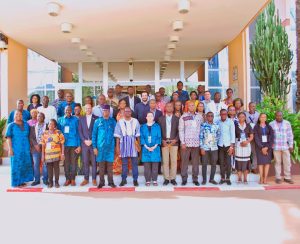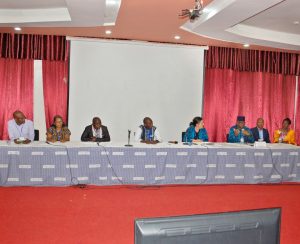 Photo: Stakeholder dissemination meeting in Burkina Faso.